Join The Future #1 Release Signing w/ writer Zack Kaplan
March 4, 2020 @ 5:00 pm

-

8:00 pm

PST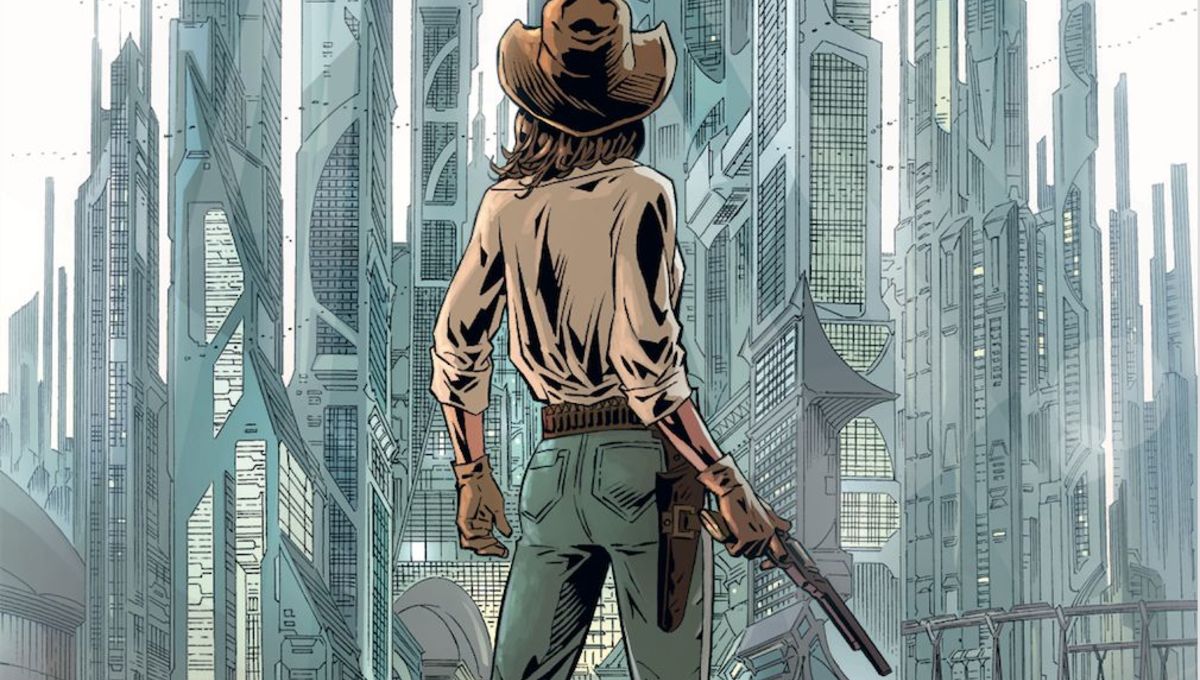 Our MARCH SIGNING MADNESS launches on March 4, with a Signing with a good friend of the store, Zack Kaplan, for his brand new series from AfterShock Comics, JOIN THE FUTURE! Zack's previous seris, Eclipse, Port of Earth and Lost City Explorers, have ALL gathered Hollywood attention immediately upon release, and this one should do the same. First issue is an awesome look at the contrast between the futuristic city that takes care of every whim of it's residence and an almost backwards hard village life and people that do not want to join the industrial state that controls everything, with beautiful art and a great last page that you will remember forever.
JOIN THE FUTURE:
The Future. Ultra-modern megacities reward millions of their citizens with a completely funded life, with every need met, from food to housing and healthcare, in order to com-pete in an economic power struggle in which population is key.
But a few rural residents still cling to their independence in what last American small towns are left. When a nearby megacity pressures the people of a small town join up or else, a young teenage girl named Clem will learn how far she'll go to defend her prin-ciples.
Written by Zack Kaplan (LOST CITY EXPLORERS) with art from Piotr Kowalski (Port of Earth, Eclipse, Sex, Marvel Knights: Hulk, The Dark Tower), JOIN THE FUTURE is a sci-fi western that examines a future where everyone must ask what your values are truly worth.