LUMBERJANES GOTHAM ACADEMY #1 Release Signing
June 11, 2016 @ 12:00 pm

-

3:00 pm

PDT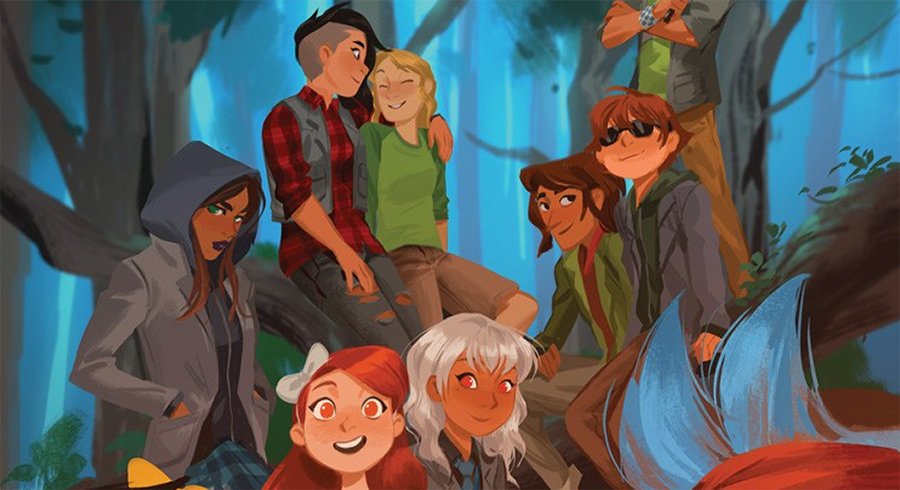 We would like all of you to join us for a Lumberjanes Gotham Academy #1 Release Signing with series writer Chynna Clugston-Flores.  We are huge fans of Boom! Studios' Lumberjanes series, so much that we had an exclusive variant for the original first issue.  When we heard that it was going to cross over with DC Comics' Gotham Academy series, we were really excited and the new Exclusive cover by Kat Leyh was born, limited to only 500 copies.
Lumberjanes Gotham Academy #1 EXCLUSIVE VARIANT is available for PRE-ORDER until JUNE 11th, then available in stock in both regular and AUTOGRPAHED Editions.
Here is what the publishers had to say about this crossover series:
"It's a natural fit: Both series follow an ensemble cast of young characters as they grapple with normal teenage stuff (love, tragedy, identity) and the kind of stuff that most teens will never have to face, like yetis (Lumberjanes) and Batman's nemesis Killer Croc (Gotham Academy). The limited series is written by Chynna Clugston-Flores (Blue Monday) and illustrated by Rosemary Valero-O'Connell (Lumberjanes)."
What's to Love: We adore DC's Gotham Academy and it's been on our wish list to have them somehow meet the Lumberjanes. From the great characters to the fun stories, we saw a world in which these two groups could coexist. Fast forward and here we are-the crossover event we've dreamed about and can't wait to bring to you!
What It Is: Something sinister is happening at a mysterious building deep in the woods, drawing the Lumberjanes and the Gotham Academy kids separately to investigate. Is it a weird cabin? An abandoned asylum? The two groups band together to find out what exactly is going on. Featuring a connecting subscription cover by Brooke Allen!