Power Rangers Unlimited: Edge of Darkness #1 Signing w/ writer Frank Gogol
June 30, 2021 @ 5:00 pm
PDT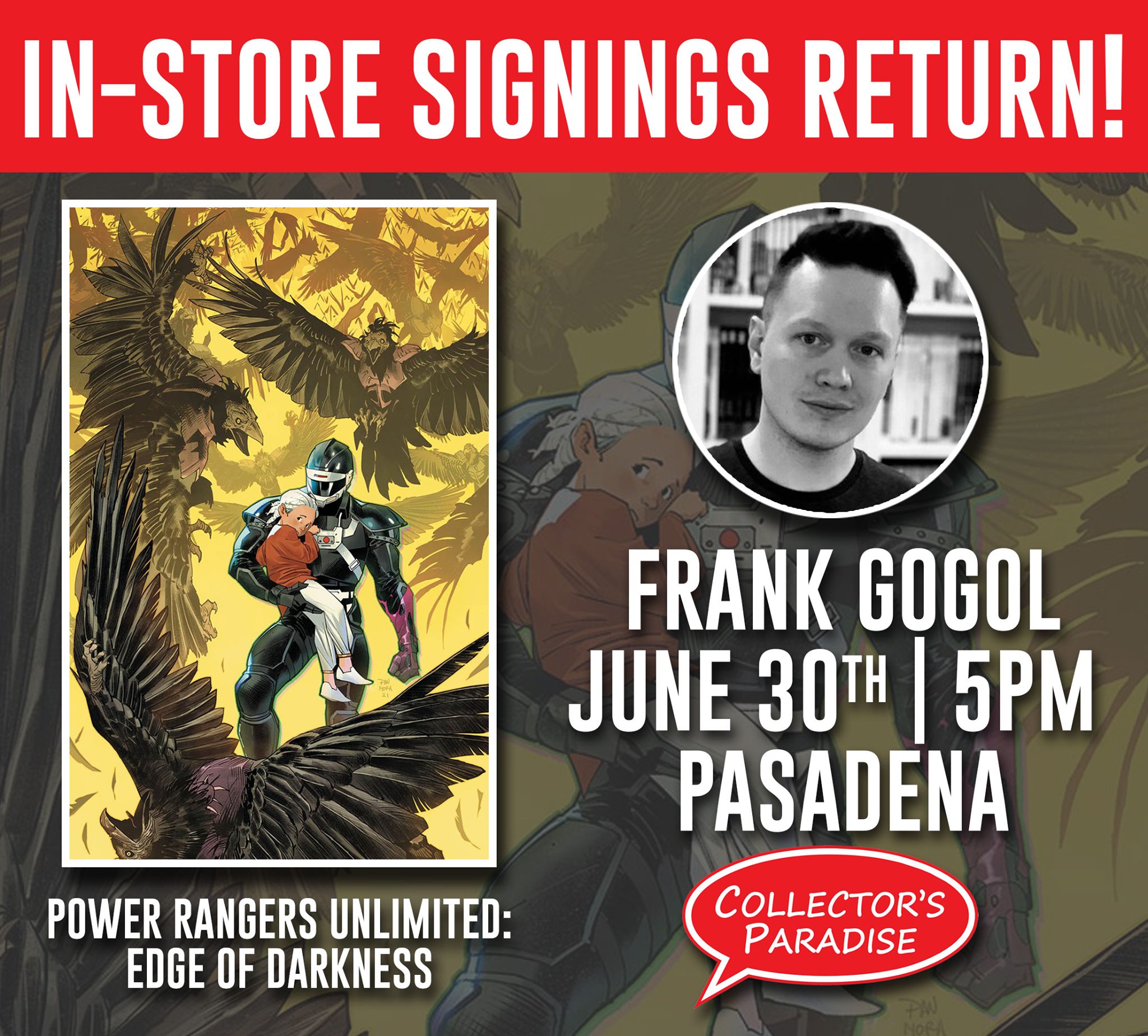 In-store signings at Collector's Paradise return starting with writer FRANK GOGOL signing his new comic POWER RANGERS UNLIMITED: EDGE OF DARKNESS! (Features the FIRST full appearance of the Phantom Ranger!)
Join us on Wednesday, June 30th at 5pm at our PASADENA STORE for our FIRST IN-STORE SIGNING of 2021!
POWER RANGERS UNLIMITED: EDGE DARKNESS #1
By Frank Gogol & Simone Ragazzoni
Cover by Dan Mora
Answering Zordon's call, the Phantom Ranger investigates the aftermath of an Empyreal attack.
Only to discover their connection to an ancient evil he encountered long ago… which may have finally returned to threaten the entire universe.
Rising star Frank Gogol (Dead End Kids) and artist Simone Ragazzoni (Power Rangers: Drakkon New Dawn) present the first full appearance of the Phantom Ranger in a story that will ripple through the Power Rangers franchise.