You are here:
Home
›
FREE COMIC BOOK DAY 2011 in Canoga Park!
FREE COMIC BOOK DAY 2011 in Canoga Park!

ON SATURDAY MAY 7TH WE INVITE YOU TO JOIN US FOR A CELEBRATION OF COMICS
FREE COMIC BOOKS!


COSTUMED SUPERHERO CHARACTERS!


SPECIAL GUESTS, AUTOGRAPHS & SKETCHES!


BIGGEST SALE OF THE YEAR ON EVERYTHING!


GOURMET FOOD TRUCK!
FEATURED GUESTS:
[column width="45%" padding="5%"]
WHILCE PORTACIO
CO-FOUNDER, IMAGE COMICS
CREATOR: WETWORKS
ARTIST: ARTIFACTS
TOMM COKER
CREATOR: UNDYING LOVE
ARTIST: DAREDEVIL NOIR
FIVE RONIN, UNDYING LOVE
JOSHUA FIALKOV
CREATOR/WRITER: ECHOES,
TUMOR, ELK'S RUN, PUNKS
WRITER: CYBLADE, ALIBI…
KODY CHAMBERLAIN
CREATOR/WRITER/ARTIST:
SWEETS, PUNKS: THE COMIC
NEWUNIVERSAL: 1959
[/column]
[column width="45%" padding="5%"]
TONE RODRIGUEZ
ARTIST: RADIOACTIVE MAN,
SNAKE PLISSKEN CHRONICLES,
MAYHEM!, SHADOWHAWK
TONY FLEECS
WRITER/ARTIST: IN MY LIFETIME
ARTIST: WONDERLOST,
WRITER: …JOHNNY WADD IS HERE
CHRIS MORENO
ARTIST: TOY STORY,
PAUL JENKINS SIDEKICK,
WW HULK FRONT LINE
RAY FRIESEN
CREATOR/ARTIST/WRITER:
PIRATE PENGUIN vs NINJA CHICKEN
ANOTHER DIRT SANDWICH
[/column]
[end_columns]
FREE COMIC BOOKS FOR ALL!!!
Free Comic Book Day would be nothing special without FREE COMICS! And this year, we have a Great Selection of FREE comics for comic book fans of all ages. From kid-friendly Archies, Smurfs, Darkwing Duck and Kung Fu Panda, to Superhero staples like Green Lantern and Spider-man, to more mature titles like Darkness and Locke & Key, there is not going to be a shortage of FREE books for everyone.
SKETCHES FOR HERO Initiative!
Every year, Collector's Paradise partners with HERO Initiative, an excellent charity that helps comic book industry veterans in need of medical and other help, to do "Sketches for HERO".  All of the Artists that are featured as guests of our store do Sketches, at $10 each, and 100% of the proceeds is donated to HERO.  This is our 5th year of the "Sketches for HERO" program and we hope that you participate and get some great Art in exchange for helping out this amazing Charity.
GOURMET FOOD TRUCK: CALBI !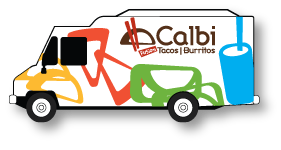 We have been trying to find different and unexpected things to do during our events, and this is just another fun addition to our schedule for Free Comic Book Day.  Calbi Truck, a very cool and innovative Korean/Mexican Fusion restaurant-on-wheels, is going to be at our location from 11 to 3 on FCBD serving their amazing and INEXPENSIVE fair to all who are interested in trying it out.   Get some free comics, try our some Fusion Tacos & Burritos and leave HAPPY.
COSTUMED CHARACTERS!




Will it be Spider-Man showing up once again to take photos with the kids, or will it be someone else, new and unexpected? Nobody knows, and that's part of the surprise. But be sure that there will be someone special to make all the kids' eyes light up, so bring your cameras and you will have memories for years to come.
BIG SALE!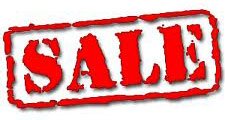 Every year, we do a big sale for FCBD, and this year is no exception. Expect some special pricing on pretty much everything in the store, as our way to thank you for your continuing business during these tough times.
ALL BACK ISSUESare only $1.00 each. Even better, full short box is $99. Back issues are in the boxes on the floor lining the comic book racks.
ALL GRAPHIC NOVELS, softcover and hardcover, are BUY 2 GET 1 FREE. Lowest priced graphic novel(s) are free.
ALL ACTION FIGURES, STATUES, BUSTS are 20% OFF.
ALL T-SHIRTS are just $10 each, (XXL are $2 extra)
ALL POSTERS are just $5 each, including door posters
ALL PRINTS in the gallery are 20% OFF, excluding Alex Ross Gicliees
ALL VARIANTS on the walls are 50% OFF, or cover price, whichever is greater.