You are here:
Home
›
FREE COMIC BOOK MAY : WEEK 3 – FREE Indie Comic Day
FREE COMIC BOOK MAY : WEEK 3 – FREE Indie Comic Day
Free Comic Book MAY is our month-long version of the popular FREE COMIC BOOK DAY event.  At our stores, we go way beyond a simple Saturday giveaway and declare the WHOLE MONTH of May a month of  of giveaways, sales and SIGNINGS, making the month of MAY the most amazing month for any comic book fan.

Up NEXT is the 3rd Week of FREE COMIC BOOK MAY with FREE Indie Comic Week.  If you did not have a chance to get your stamp card on FCBD, stop by one of our stores and get one NOW before the 18th, or you won't be able to continue to get free books.  May 18th is the LAST TIME to get a card, no cards will be given out next week, and nobody will be eligible for a free GN without a card.
SIGNINGS for WEEK 3:
Sat, May 18th. Valley 12-3pm :  RSVP HERE

– Jason Brubaker (ReMIND)
– Mark Sable (Graveyard of Empires)
– James Ninness (In Sanity, Az)
– Shannon Forrey (Dust)
– Jason Reeves (One Nation, Sink or Swim)
Sat, May 18th, Pasadena 12-3pm: RSVP HERE
– Jim Mc Cann (Lost Vegas, Mind the Gap)
– Ginger Rabbit Studios
You can download the flyer for our month-long event by right clicking on this FRONT and BACK links and saving them to your computer.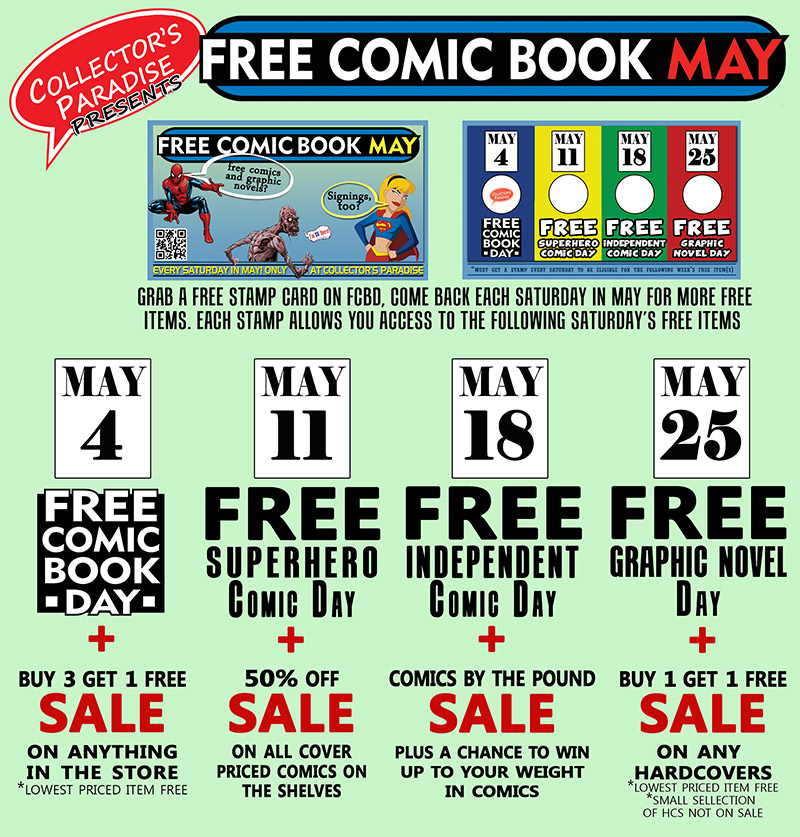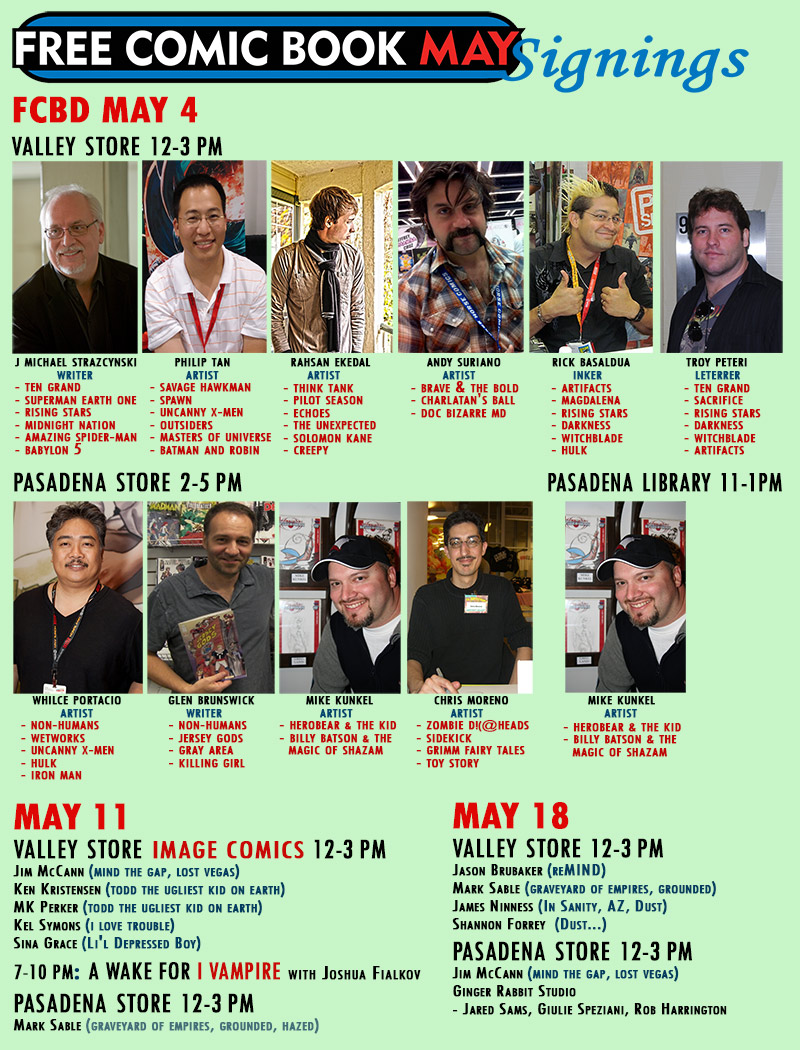 Related Images: