You are here:
Home
›
scott pilgrim vs the world
Tag Archives | scott pilgrim vs the world
On Saturday, July 30, we invite you to a Release Signing for Image Comics' newest series, SNOTGIRL, by "Scott Pilgrim" creator Bryan Lee O'Malley and a sensational artist, Leslie Hung.  This book is their first collaboration, marks the first ongoing monthly comic for Pilgrim scribe and artist Leslie Hung and is a dark comedy centered in the world of fashion blogging. The main character, Lottie is a hip online writer whose famous cyber-persona is described as "flawless and fun." Her real life, though, is the exact opposite, having recently been dumped and finding herself unable to get along with her fellow bloggers.  Plus, O'Malley and Hung both have bad allergies so they decided to give them to Lottie, too.  And hers are more dangerous than most other people's.
SORRY, but pre-order tickets are now completely sold out.  Please still come for our event as we have a ton of merchandise available plus a great offer in store: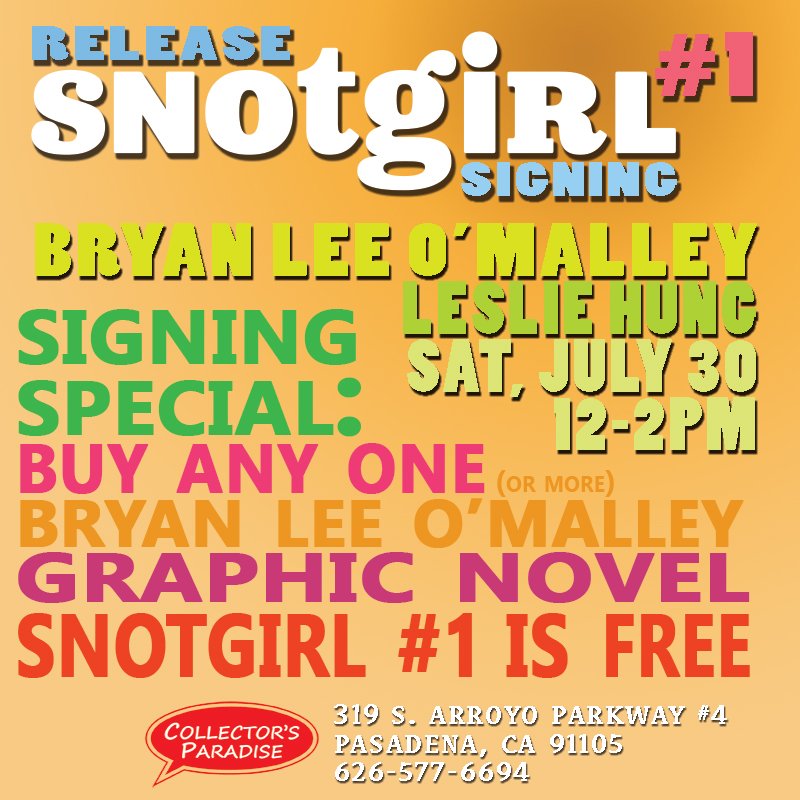 Related Images: